Why Do Exercise Experts Recommend HIIT for Overall Fitness?
Why Do Experts Pick HIIT for Overall Fitness Programs?
High-intensity interval training is widely regarded as the best way to get profoundly fit quickly. HIIT uses specific intervals of intensity interspersed with periods of rest. The outcome is you work at a higher capacity for longer without hitting your exhaustion point. HIIT helps you reach your VO2 Max, or maximum amount of oxygen consumed during exercise. Not only do you burn more calories doing HIIT than other methods, but you also burn calories for hours after the workout. Visit SWEAT440 Toms River to try the HIIT method for free!
Another reason fitness experts love HIIT for overall fitness is that it helps you build muscle while you burn fat. HIIT incorporates resistance into cardio movements for a compound effect when done correctly. Whether you want to get ripped or lose weight, HIIT is equally adept at both. It's also highly customizable. Each person works at their own level, so it's a great workout for everyone. It's even advised for cardiac rehab patients.
However, it's imperative to choose a verified HIIT program led by qualified instructors. Otherwise, you might not work at your maximum capacity, so you won't get the same results. You might also overexert certain muscles, or get stuck in an aerobic state, without proper guidance. Visit Sweat440 for expert guidance and complete fitness training. Our instructors circulate throughout the class providing individualized instruction.
Which HIIT for Overall Fitness Classes Do Experts Recommend?
Exercise experts recommend small group classes when you do HIIT. It's important to have the guidance of a trained HIIT instructor. And it's essential that they customize exercises for each participant. While some classmates might be pro athletes, others might be new to fitness. Choose a gym that has a good member-to-staff ratio, so you don't get lost in the crowd. 
What are your fitness goals? They might be different from the goals of the person beside you in class. A great instructor will determine what you want to achieve and set you on the right path. This doesn't work in a class with 50 participants and one instructor at the front of the room. Sweat440 keeps classes small, moving you through four stations with three exercises in each. You'll do three sets of each exercise for 45 seconds, and rest for 15 seconds in between. Our cross circuit training is adaptable to all fitness levels, including people recovering from injury or surgery.  
No exercise method is designed for everyone to do exactly the same thing. But many NYC gyms cut costs by cramming lots of people into a class. Sweat440 takes the right approach, rotating groups out every 10 minutes. Our gyms are never overcrowded. You always have ample space to complete fitness training at Sweat440. 
What's the Best HIIT for Overall Fitness Equipment?
One key to using HIIT for overall fitness is having the right equipment. Tools like SkiErgs, VersaClimbers, Assault Bikes, TRX, battle ropes, sleds, and kettlebells incorporate resistance in every movement. Without the right tools, you won't burn as many calories or build muscle as quickly. If you want a workout for weight loss, you need to add resistance, because muscle burns more calories than fat while you're at rest. 
Also, when you engage your muscles during cardio, you enter an anaerobic state. That state is key to weight loss because it's when your body burns fat, not just carbohydrates. Resistance also prevents muscle atrophy, so it improves your metabolism. Sweat440 is the best gym to do HIIT for overall fitness equipment. 
Sweat440 has all the latest machines, as well as screens with animated demonstrations at each fitness station. With a quick glance, you can see how to perform each exercise. We even have selfie stations for you to capture your glow post workout! Best of all, we offer contract-free memberships and free trials, so you can assess our equipment for free! Sweat440 is the "affordable gym near me" you've been searching for!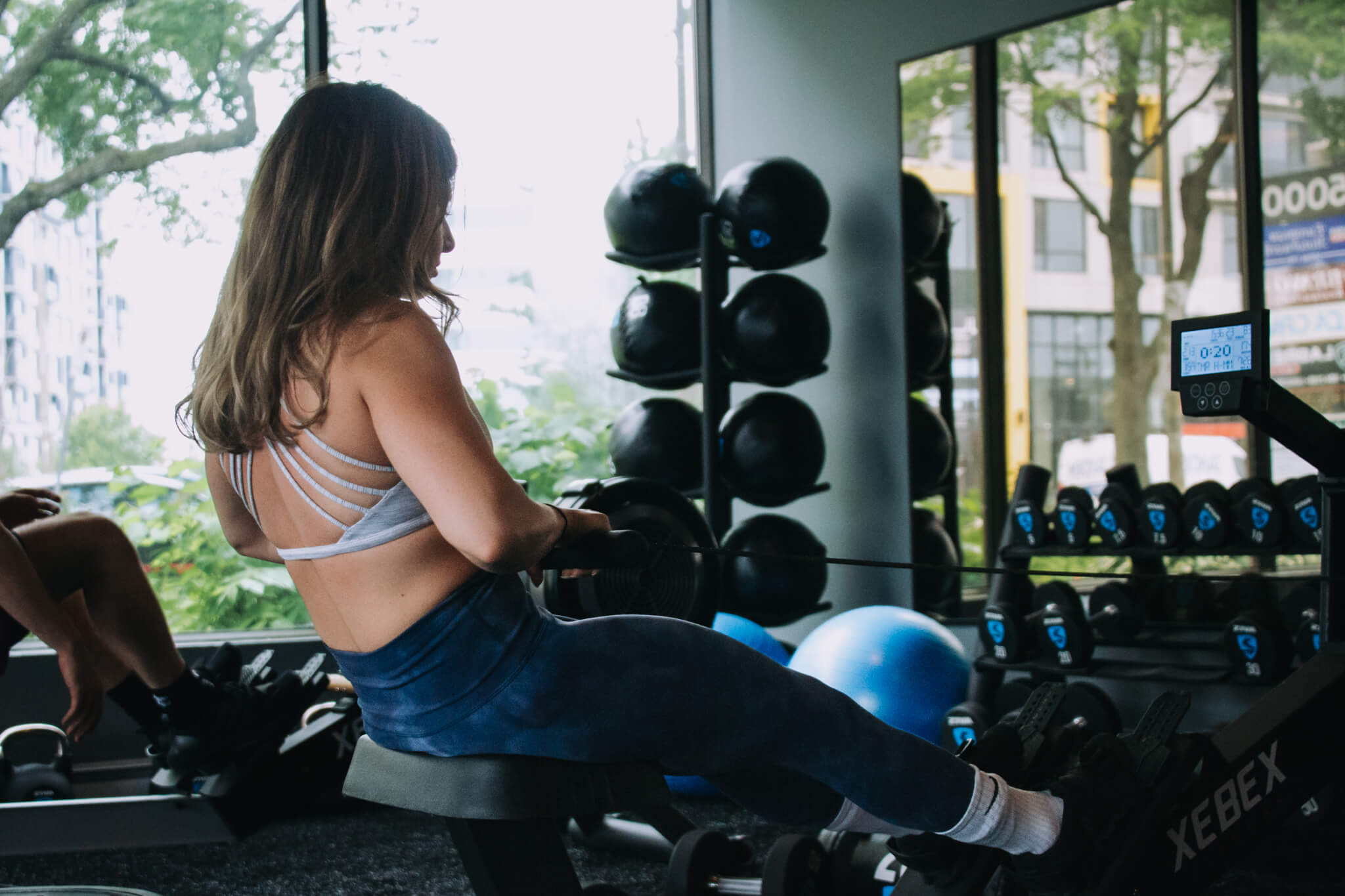 Can You Get the Same Results From HIIT at Home Workouts?
Sometimes, your only choice is HIIT at home workouts. We all experienced this during the pandemic. And unexpected things like a sick child or car trouble can keep us at home on occasion. But there's no good substitute for a state-of-the-art HIIT gym. When you do HIIT at home, equipment just isn't the same. You won't be able to replicate the variety of movements and techniques, so your results will come slower, and you might hit a plateau, or even overexert certain muscles. 
Studies show that doing HIIT at home for weight loss isn't nearly as effective as having a fitness class and trainer to support you. The guidance, motivation, and variety you get at Sweat440 keep you coming back for more. No matter how powerful HIIT is, it only works if you stick with it. So, try a free class at our contract-free gyms to see what a difference it makes. Visit Sweat440 Toms River for your free trial today!
7 Reasons Experts Pick HIIT for Overall Fitness
7 Fitness Benefits of HIIT:
Builds muscle and burns fat simultaneously

Provides complete fitness training in 40 minutes

Elevates every fitness level safely

Hits your VO2 Max for more calorie burning

Prevents plateau with varied equipment

Increases your metabolism

Optimizes your endurance
7 Reasons to Try HIIT at Sweat440 Today:
Sweat440 offers free classes to everyone

Sweat440 has contract-free memberships

Sweat440 teaches HIIT exclusively

Sweat440's trainers customize instructions

Sweat440 has state-of-the-art equipment

Sweat440 keeps class sizes small

Sweat440 is equally tough and fun