Discover Austin, Texas's Unparalleled Fitness Experience: SWEAT440
The Cream of the Crop: Austin, Texas's Top Gyms
Numerous gyms in Austin claim to offer the best workout experience, but SWEAT440 is truly a cut above the rest. With our groundbreaking workout methods, professional trainers, and first-class amenities, you won't find a better gym in Austin, Texas.
Customized Training in South Austin: SWEAT440's Tailored Approach
SWEAT440 recognizes that personalized attention is crucial for achieving your fitness aspirations. Our South Austin training program is customized to meet your specific needs, considering your fitness level, goals, and physical constraints. Our certified trainers guide you through each session, ensuring the proper form and technique while offering support and motivation.
Immerse Yourself in Austin's Top Workout Classes
SWEAT440's workout classes cater to all fitness levels, providing challenges and inspiration. Our high-intensity sessions blend cardio, strength, and flexibility exercises, resulting in a comprehensive and effective workout. With classes beginning every 10 minutes, squeezing in a workout has never been easier.
SWEAT440 Austin offers top workout classes such as:
High-Intensity Interval Training (HIIT)

Strength and Conditioning

Functional Training

Circuit Training

Yoga and Stretching
SWEAT440 – The Pinnacle of Fitness Studios in Austin
SWEAT440's modern fitness studios are designed to deliver an unrivaled workout experience. With advanced equipment, ample workout spaces, and a welcoming atmosphere, you'll feel at home as you push your fitness boundaries. Moreover, the supportive 440 Squad community will be there for motivation and encouragement.
Join the SWEAT440 Family in Austin, Texas
Membership at SWEAT440 in Austin, Texas, means becoming part of an inclusive, encouraging community committed to helping each other reach their fitness goals. With our #NeverLate class schedule and expert trainers, you'll find the guidance and inspiration you need for success.
Begin Your Fitness Adventure at Austin's Premier Gym
Ready to embark on a journey towards a healthier, happier life? Visit SWEAT440 in Austin, Texas, and experience the distinctive, high-intensity workouts that set us apart from other gyms. Sign up for a free class and join the 440 Squad as we work together to achieve our fitness ambitions.
The SWEAT440 Edge: How We Outshine Other Austin, TX Gyms
SWEAT440 distinguishes itself from other Austin, TX gyms with its innovative fitness approach. Here's what makes us stand out:
Pioneering 40-Minute Workouts: Our signature 40-minute workout classes are designed for efficiency and effectiveness, featuring four 10-minute stations that combine strength, cardio, and functional exercises.

#NeverLate Class Schedule: With a new class every 10 minutes, it's easy to fit a workout into your schedule, ensuring you never miss a session due to tardiness.

Professional Personal Trainers: Our certified trainers offer personalized guidance, encouragement, and motivation, helping you attain your fitness goals while emphasizing proper form and technique.

Cutting-Edge Facilities: SWEAT440's studios boast the latest workout equipment and technology, creating a comfortable, motivating workout environment.

Supportive 440 Squad Community: Membership at SWEAT440 means joining the 440 Squad, a group of fitness enthusiasts who support and inspire each other throughout their fitness journey.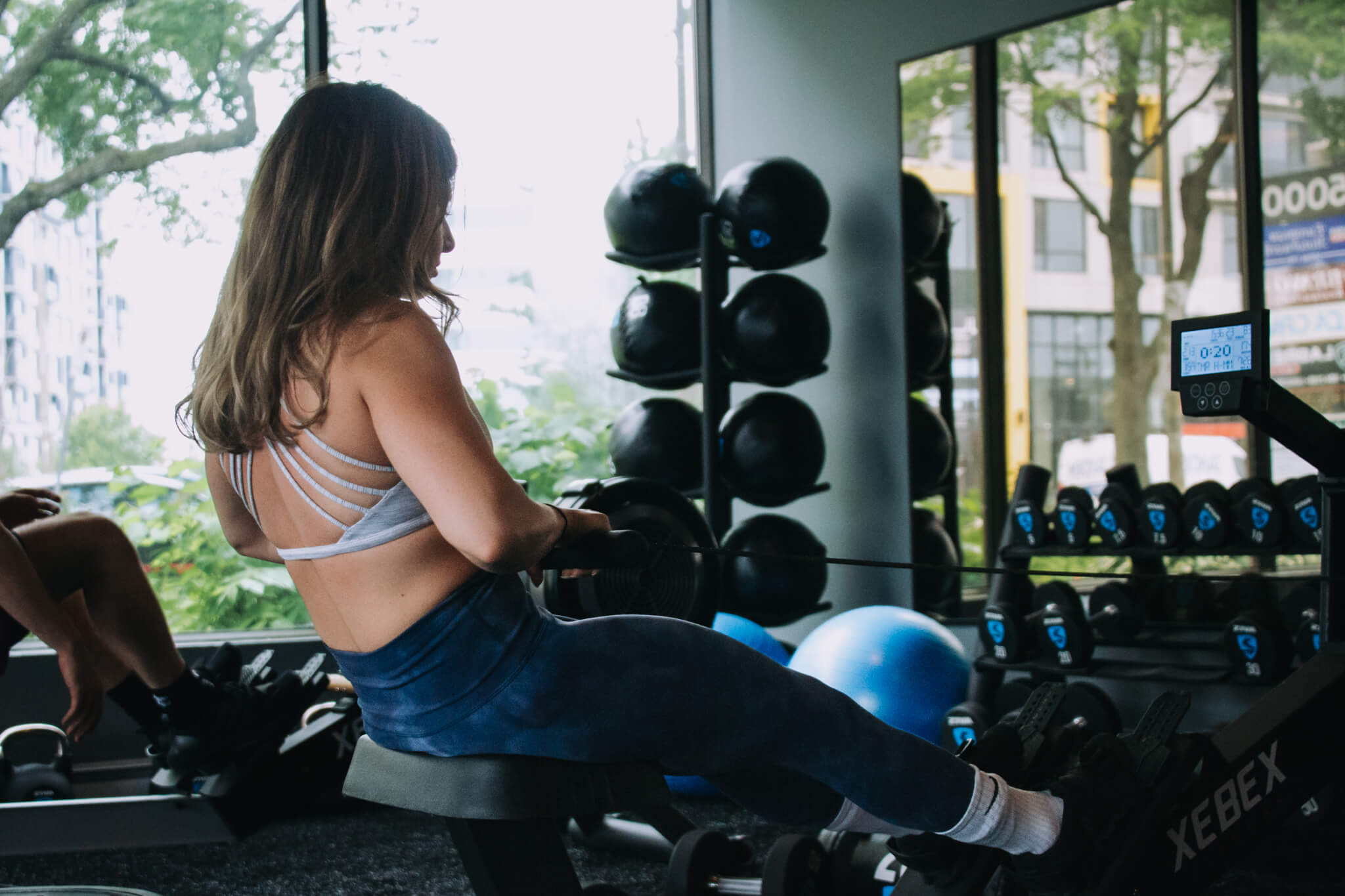 SWEAT440: Your Conveniently Located Austin Gym
SWEAT440's central Austin location makes it easily accessible from anywhere in the city. Whether you're coming from work, home, or elsewhere, our gym in Austin is the perfect place for a quick, efficient workout.
SWEAT440 Membership Choices
We provide a range of membership options to accommodate your preferences and budget. From unlimited monthly memberships to class packages and drop-in rates, you can select the plan that suits you best. Plus, our no-contract policy allows you the freedom and flexibility to modify your membership as your needs change.
Don't Hesitate – Join SWEAT440 in Austin, Texas Now!
If you're seeking the finest gym in Austin, Texas, look no further than SWEAT440. With our inventive workouts, professional trainers, and supportive community, you'll have everything you need to reach your fitness goals. Register for a complimentary class today and start experiencing the SWEAT440 advantage for yourself.
In summary, SWEAT440 in Austin, Texas, presents a distinctive and efficient approach to fitness, making it the perfect gym near you. With our professional trainers, inventive workouts, and encouraging community, you'll be on the fast track to achieving your health and fitness goals. Become part of the 440 Squad today and start enjoying the benefits of a fitter, healthier lifestyle.
Advantages of HIIT Sessions at SWEAT440
Calorie burning

Elevated metabolism

Enhanced cardiovascular fitness

Time-saving

Variety
The Unique SWEAT440 Experience
Efficient 40-minute workouts

Every 10 minutes a new class begins

Skilled instructors and support

Advanced facilities

All-inclusive community