Getting Fit for Free: The Free First Class Fitness Revolution
Ever wondered about hitting the gym, but got tripped up over the financials or the commitment? Say hello to the no-cost first-class fitness uprising! It's all about reimagining fitness, making it accessible and inclusive for all, and leading the charge is none other than SWEAT440. We stand firm on the belief that everyone is entitled to get a taste of robust, high-energy workouts without the hurdle of an initial financial commitment.
SWEAT440 warmly invites you to our first class, absolutely free of charge, setting the trend for a fresh perspective on the fitness industry. This complimentary session is your golden ticket to get a glimpse of our exclusive workout routine and feel the pulsating energy that our gym exudes. Whether you're an ardent fitness fanatic or a newcomer eager to kickstart your fitness journey, our doors are always open for you.
This piece delves into the emergence of the free first-class fitness uprising, the role SWEAT440 plays in smashing traditional fitness barriers, and why our first free class is a cut above the rest. Get ready to explore why SWEAT440 is the nexus of this thrilling movement and how you can hop on board.
The Ascent of the No-Cost First Class Fitness Uprising
The fitness realm has witnessed a remarkable transformation in recent times, with several gyms, including SWEAT440 Highland, rolling out a free first class to potential members. This uprising is committed to making fitness a democratic space, doing away with the usual deterrents of price and commitment that often discourage people from embarking on their fitness journey.
These complimentary classes provide a risk-free platform for individuals to experience the gym ambiance, assess the standard of instruction, and evaluate the effectiveness of workouts. They are designed to cater to everyone, from novices dabbling in fitness to seasoned fitness buffs seeking a change of scene.
SWEAT440 takes immense pride in spearheading this movement, providing high-energy, effective workouts in our first free class. Our mission is to make fitness a pleasing and accessible experience, nurturing a sturdy, supportive community along the way.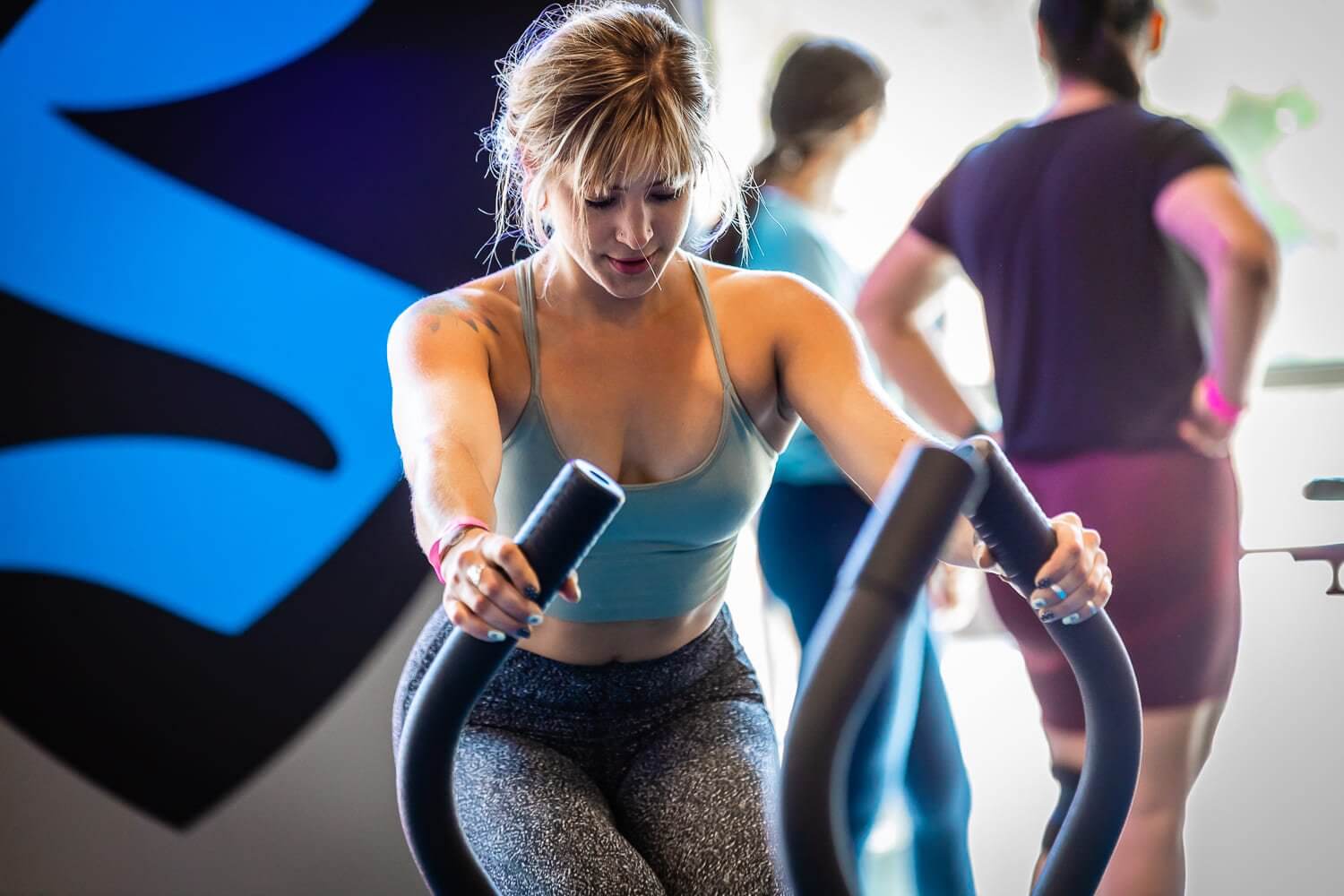 Overcoming Obstacles with a Free fitness studio Session
Initiating a fitness journey is frequently hindered by two key obstacles: price and commitment. But what if you could start off for free, with no conditions attached? SWEAT440's free first-class initiative demolishes these barriers, offering a welcoming, risk-free entry into the world of fitness.
Our free first class promises a distinctive experience. It's an open call to everyone, regardless of fitness level, to engage in an intense, professional-led workout. It offers a firsthand experience of our unique fitness philosophy and our lively, supportive community.
This initiative unravels the intricacies of fitness studio culture, helping newcomers to feel more at ease while allowing seasoned fitness lovers to try out a fresh workout routine. Our free first class is more than a workout – it's an orientation to the SWEAT440 spirit, a space where everyone belongs and is welcomed with open arms.
We take pride in cultivating an atmosphere that's inclusive and inspiring. From the moment you walk into our fitness studio, you're an integral part of the #440Squad – a community of like-minded people united in their pursuit of fitness goals. Our free first class is just the beginning of that journey.
Unearth SWEAT440 – The Heart of the Free Fitness Uprising
At the core of the free fitness uprising is SWEAT440 – a fitness studio with a difference. Our inventive fitness model is built around a unique class scheduling system, the #Neverlate program, which guarantees a new class starts every 10 minutes. This provides everyone with the flexibility to work out at their convenience, accommodating even the busiest of schedules.
Our free first class isn't just a promotional stunt; it's an essential part of our mission to make fitness a pleasurable and accessible experience for all. The class offers a comprehensive overview of the SWEAT440 experience, showcasing our energetic, high-intensity workouts, state-of-the-art facilities, and welcoming, supportive community.
By offering a free first class, we dismantle the barriers to entry, enabling everyone to savor what makes SWEAT440 exceptional. It's an opportunity to test our distinctive 40-minute workouts, interact with our certified trainers, and bond with our #440Squad. It's a first-hand encounter of why we're at the forefront of the free fitness uprising.
Why SWEAT440's Free First Class is a Class Apart
What sets SWEAT440 apart isn't merely that we offer a free first class, but the value that this class offers. Unlike some fitness studios where free classes are watered-down or less comprehensive, our first free class provides the same high-quality, full-body workout as our regular sessions.
Our complimentary class lets you experience the unique elements that make SWEAT440 stand out: the engaging, 40-minute workouts; the attentive, certified trainers; the top-of-the-line equipment; and the lively, inclusive community. The outcome is an introductory experience that's both exciting and indicative of what you can anticipate as a SWEAT440 member.
We're not just about getting people through the door; we're about providing a remarkable fitness experience that encourages them to stay, transform, and achieve their objectives. Whether you're a novice or an experienced fitness lover, our free first class is your entry point to join the SWEAT440 fitness uprising.
The no-cost first-class fitness uprising is revolutionizing the way people approach fitness, breaking down barriers, and making fitness more accessible than ever. As a fitness studio at the forefront of this uprising, SWEAT440's mission extends beyond just getting people through the door. We aim to provide a memorable fitness experience that persuades people to join us on a transformative fitness journey.
If you're on the hunt for the "best fitness studio near me" in Highland, SWEAT440 is your destination. Come and experience the potency of our free first class for yourself. Feel the intensity, experience the togetherness, and see how our unique approach to fitness can help you achieve your targets.
Join the #440Squad, join the free fitness uprising, and let's sweat it out together!
Set Realistic Goals 

Find a Workout Buddy 

Switch Up Your Routine

Reward Yourself 

Track Your Progress
Specific

Measurable

Achievable

Relevant

Time-bound.