The Benefits of Free Gym Classes at SWEAT440
Embarking on a fitness journey can feel like a monumental task. There may be uncertainties and apprehensions about starting something new or committing long-term. At SWEAT440, we understand these concerns, which is why we offer a Free First Class. It's an opportunity for you to experience the high-intensity workouts, the supportive #440Squad community, and our state-of-the-art gym facilities without any initial obligations. Our mission is to make fitness accessible, enjoyable, and empowering. So, let's dive in and explore what your first free gym class with us entails.
Range of Classes

Regardless of where you are in your fitness journey, SWEAT440 Brickell has a class that suits your needs. Our diverse array of classes caters to all fitness levels, from beginners to experienced athletes. Each 40-minute session is carefully crafted, delivering a well-rounded, high-intensity interval training (HIIT) workout for the entire body. Whether it's Shape440, Shred440, Sweat440, or Warrior440, each class targets different aspects of fitness such as strength, agility, endurance, and cardiovascular health. With our knowledgeable coaches guiding you, these classes push your limits while ensuring your safety. Our goal is to help you achieve your fitness objectives, whether it's burning calories, building muscle, improving endurance, or enhancing agility.
Equipment Guidance

Navigating gym equipment can be overwhelming, especially for beginners. At SWEAT440, we take care of that for you. We provide all the necessary equipment for a solid workout in each of our classes. From resistance bands and free weights to kettlebells and state-of-the-art cardio machines like treadmills and rowers, we've got you covered. Our coaches are always on hand to assist you with proper usage and technique, ensuring you have a safe and effective workout. All you need to bring to your Free First Class is yourself, dressed in comfortable workout attire, a pair of athletic shoes, and the determination to sweat. We aim to make your fitness journey as seamless as possible.
Schedule and Registration
Finding time for a workout can be challenging, given our busy lives. At SWEAT440, we understand that and believe in the philosophy of #NeverLate. With classes starting every 10 minutes, we make it incredibly convenient for you to fit a workout into your schedule. No need to stress about missing a class start time. To book your Free First Class, simply visit our website, select the Brickell location, and choose the time that suits you best. Our registration process is straightforward, allowing you to focus on what truly matters—getting the most out of your workout.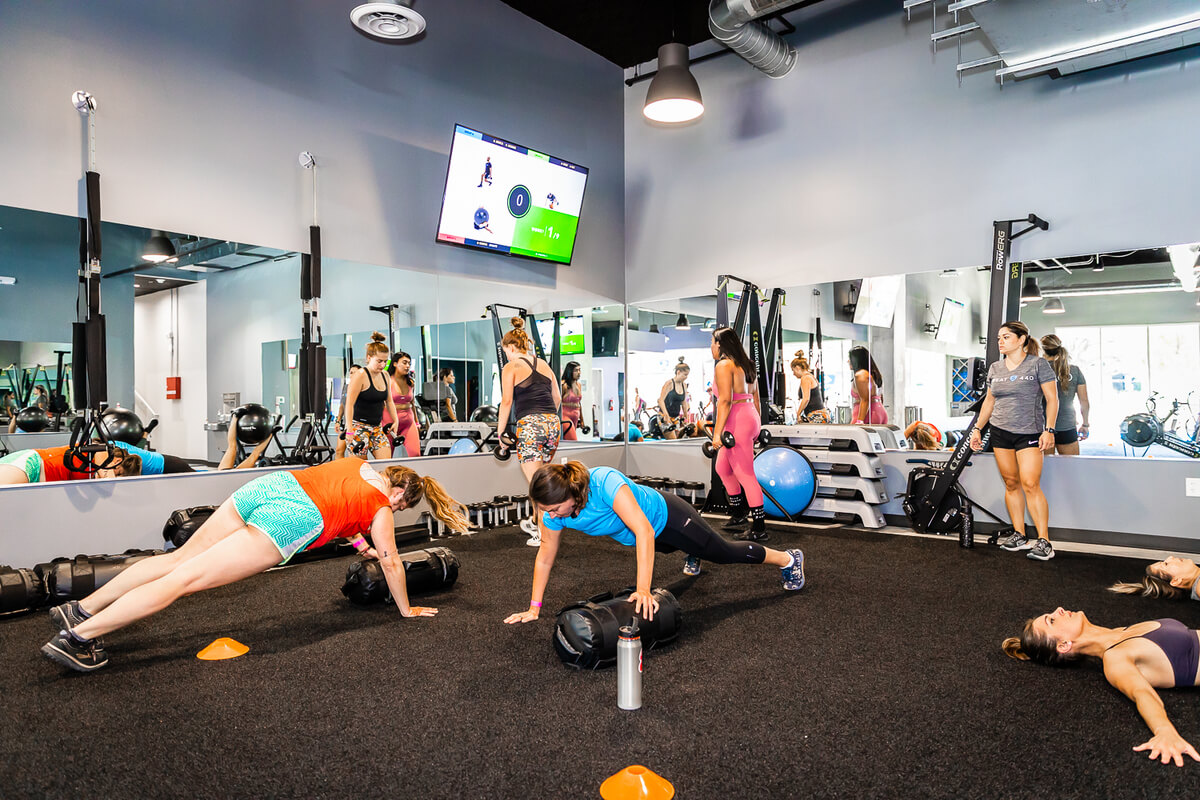 Success Stories

At SWEAT440, we take pride in our community—the #440Squad—composed of individuals from diverse backgrounds, each with their inspiring fitness journey. They all started with a Free First Class, just like you. On our website, you can read their remarkable success stories—stories of gaining confidence, shedding pounds, building strength, and forming new friendships. These stories exemplify the power of SWEAT440's approach to fitness. They're real people, just like you, who made a decision to make a positive change and have since reaped the rewards. They offer a glimpse of what you can achieve with us.
Come and Experience the SWEAT440 Experience For Yourself
 Embarking on a fitness journey is an investment in yourself—a commitment to a healthier, stronger, and more empowered version of yourself. At SWEAT440 Brickell, we're here to support you every step of the way. Our Free First Class is your gateway to our supportive community and effective high-intensity workouts. It's an opportunity to discover a fitness routine that aligns with your lifestyle, caters to your goals, and pushes you to reach your full potential. So, why wait? Start your fitness journey today at our Brickell location. Remember, at SWEAT440, "You Get What You Sweat!" Your first step towards a healthier lifestyle is just a click away.
The Perfect Gym Membership For You
Claim Your Free First Class
Visit our website and locate the location nearest to you.

Choose the class time that suits you best.

Reserve your spot, and prepare to get sweaty!
Adaptable scheduling

All levels welcome

Uplifting atmosphere