Most people have heard of HIIT or high-intensity interval training. It's a particular workout format that alternates short bursts of intense activity with periods of rest and recovery. HIIT workouts allow you to burn many calories and get a complete, full-body workout quickly, making them ideal for people with busy lives. But some wonder if they can engage in HIIT workouts from their home gym setup.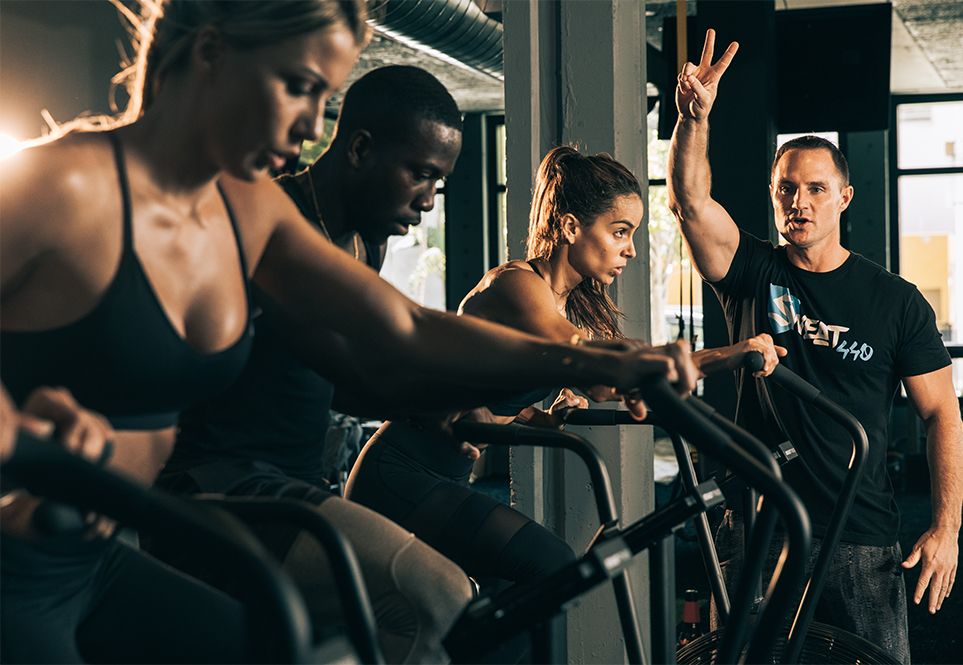 What is the best HIIT exercise equipment?
The following are some of the best HIIT exercise equipment for dynamic workouts:
Treadmill: One of the best pieces of equipment for HIIT is the treadmill. Treadmills are a great way to get your heart rate up and push your body to its limits. They also offer a variety of different speeds and inclines so that you can customize your workout to your own needs.
Rowing Machine: Rowing is a great full-body workout, and it's also a low-impact exercise, so it's ideal for those looking to avoid injuries. Rowing machines offer a great workout for both the upper and lower body, and they can be adjusted to different levels of intensity.
Elliptical Trainer: Ellipticals are a great way to get a full-body workout without putting too much strain on your joints. They offer a smooth, low-impact workout that is ideal for those looking to avoid injuries.
Weights & Machines: The aforementioned exercise equipment is suitable for aerobic exercises and cardiovascular exercises. But if you also want to build muscle and tone your body, you will need to incorporate strength training in your HIIT classes. As such, you should also include weights and machines that engage different muscle groups, such as the abdominals, quadriceps, pectoral muscles, biceps, and triceps.
If you were to engage in HIIT workouts at home, your home gym setup would be fairly expensive. You can, of course, use bodyweight exercises to enhance your fitness, such as pushups, abdominal crunches, burpees, etc. But fitness centers specializing in HIIT classes can also offer a sense of community and motivation you can't get from your living room.
SWEAT440 is a fitness center that offers dynamic HIIT exercises, complete with state-of-the-art HIIT exercise equipment. We encourage you to visit our fitness center near your location.
Do I need specific exercise machines to do HIIT?
There are many different ways you can do HIIT, and you don't necessarily need any special equipment. In fact, HIIT can be done with just about any type of cardio exercise, including running, biking, swimming, rowing, and elliptical training. You can include HIIT strength training with bodyweight exercises to build your muscles. But the best way to progress is to join a fitness center specializing in HIIT classes near your location.
SWEAT440: engaging HIIT classes in Tennessee
SWEAT440 is a group of state-of-the-art fitness centers specializing in HIIT classes in Tennessee. Our HIIT classes are designed with a unique concept that allows new individuals to join classes every 10 minutes, so you're never late for a group fitness class. Furthermore, since classes start every 10 minutes, you don't have to book a class in advance. Experts also design our HIIT classes and include dynamic exercises — we have all the state-of-the-art equipment for a powerful session.
The following are the benefits of joining SWEAT440 HIIT classes:
SWEAT440 is built for HIIT: With its combination of a high-intensity interval training program and a wide variety of exercise equipment, SWEAT440 is the perfect place for HIIT workouts.
SWEAT440 has a great community: The community at SWEAT440 is supportive and friendly, making it a great place to work out. Furthermore, our certified coaches offer the motivation you need to keep going and meet your fitness goals.
SWEAT440 is affordable: With its membership options, SWEAT440 is an affordable option for getting a great HIIT workout. And unlike traditional gyms, you don't have to worry about binding contracts that are nearly impossible to exit.
SWEAT440 is dynamic: We offer extremely dynamic HIIT classes that include elements of cross-training, strength training, cardiovascular exercises, weight training, resistance training, core training, and more. Furthermore, our schedule takes you through all the major muscle groups weekly, so you receive a full-body HIIT workout.
SWEAT440 is convenient: Our fitness centers in Tennessee are conveniently located.
SWEAT440 offers a free trial: We understand that the idea of joining a new fitness center can be stressful. That's why we offer a week of free HIIT classes to new members. We encourage you to stop by and get your HIIT workouts on!