1919 Purdy Ave, Miami Beach FL. 33139
EXCLUSIVE OFFER
Claim your first class for free
*Local ID is required
MONday – THURSDAY
6:00 AM – LAST CLASS AT 12:30 PM
4:30 PM – LAST CLASS AT 7:30 PM
FRIDAY
6:00 AM – LAST CLASS AT 12:30 PM
4:30 PM – LAST CLASS AT 6:30 PM
Saturday
8:00 AM – LAST CLASS AT 1:00 PM
Sunday
9:00 AM – LAST CLASS AT 1:00 PM
REASONS WHY YOU'LL LOVE TRAINING WITH US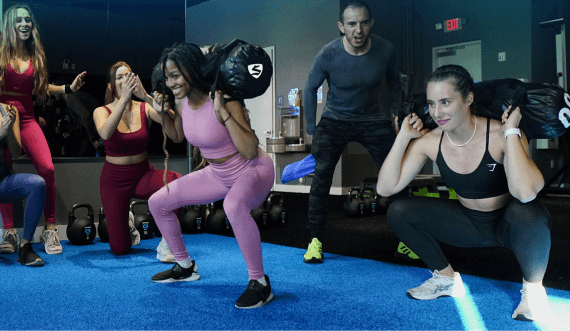 Get your daily movement in less than an hour
Our classes at SWEAT440 SoBe work your whole body in just 40 minutes: 4 10-minute HIIT circuits alternated with brief periods of rest. Burn up to 800 calories, challenge yourself, and crush your goals!
Make every move count.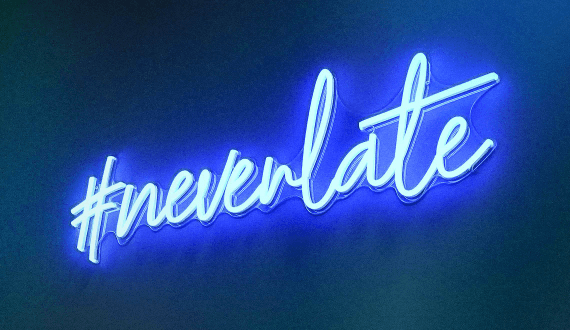 You'll never be late
At our South Beach, Florida studio, circuits start every 10 minutes–and you can join any circuit at any time. You'll always be on time…so no excuses!
Show up for yourself.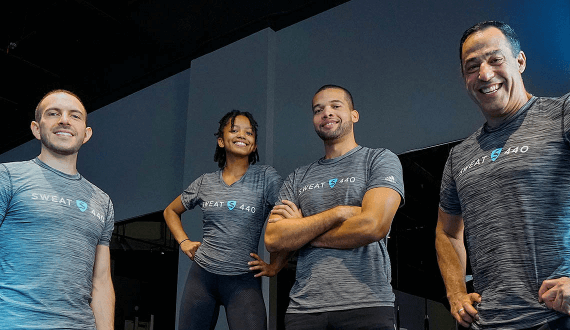 Our coaches will empower you
Our South Beach coaches are compassionate, kind individuals who will support you through your fitness journey. You won't just be going to the gym, you'll also be part of the amazing SWEAT440 SoBe team!
Join the SWEAT440 family.
Sweat off your excuses
BOOK YOUR FREE
CLASS NOW!
HOW TO GET TO OUR SOUTH BEACH STUDIO
The South Beach studio is located on Bay Rd, near Sunset Harbour and in front of Publix On the Bay. There are several healthy cafés and restaurants conveniently located nearby, such as Sweetgreen and Pure Green Juice Bar.
Need any help getting to SWEAT440 SoBe?