Sweat 440: Claim Your First Free Workout Class Near Me
Sweat 440 is the perfect fitness experience for everyone near Biscayne, Florida. With classes ranging from full-body HIIT to strength training, there is something for every fitness enthusiast. Claim your first free workout class at Sweat 440 and start your fitness journey today! With experienced instructors and group fitness classes to suit all levels, Sweat 440 has everything you need to get your body moving and reach your fitness goals. Check out the closest location near you and claim your free class today.
Sweat 440 Biscayne: we offer free workout classes nearby in Biscayne to all new members
At Sweat 440 Biscayne, fitness should be accessible and open to all. That's why, for all new members, we are pleased to offer free workout classes nearby in Biscayne. Our classes provide a mixture of challenging workouts in a 40-minute HIIT format designed to help you reach your goals and give you the tools to stay strong and healthy. And, with qualified and friendly instructors, you can rest assured that you're getting the best care!
Sweat 440 Biscayne is located at 6916 Biscayne Blvd Miami, in front of Sub Zero Ice Cream and Barmeli69 at 6927 Biscayne Blvd. We also have other fitness centers across Florida, including Brickell, Miami Beach, Miami Lakes, Coral Gables, Coral Springs, Downtown Doral, and Deerfield. You can claim free trial workouts in all of our gyms, so visit your nearest Sweat 440 gym for an invigorating free trial class today!
Are there any free workout programs?
It may be tempting to seek out free workout programs, but it may not be your best choice. Free programs often cannot be personalized to your body, so they won't be tailored to your goals and needs. Ultimately, everyone is unique and has unique goals. You need a workout program tailored to your needs, and your workouts should be supervised by certified fitness experts who can guide and motivate you to continue. Instead of a free workout program, look for a gym that offers free trial classes, so you can try the classes before committing.
How can I go to the gym with no money?
If you're looking to get into shape without spending any money, there are still plenty of ways to go to the gym without breaking the bank. You could ask your local gym if they have a free trial period – some gyms even offer week-long or month-long passes. Additionally, many parks and recreation departments in cities and towns offer affordable gym memberships and fitness classes. Lastly, you could look for free open gym days or boot camps hosted by local personal trainers or fitness clubs. With some research and the right attitude, you can find a gym that fits your budget.
Are there free exercise classes online?
Good news! There are lots of free exercise classes online that you can access from the comfort of your own home. While they may not be personalized to your needs, they could be a great way to try out a new exercise class or brush up on your technique. If you're feeling a bit overwhelmed, why not start with something short and simple that you can do in the comfort of your home?
How can I get in shape for free?
Getting in shape doesn't have to cost anything; you can achieve your fitness goals for free! Many resources are online for free workout routines, nutrition advice, and more. Try going for a daily walk, jogging outside, doing bodyweight exercises like push-ups and dips at home, or joining a local park class. Eating healthy can also help – by increasing your intake of fruits and vegetables and reducing your intake of processed and sugary foods. Even small changes like taking the stairs instead of the elevator or walking to the store instead of taking the car will all add up and help you get in shape.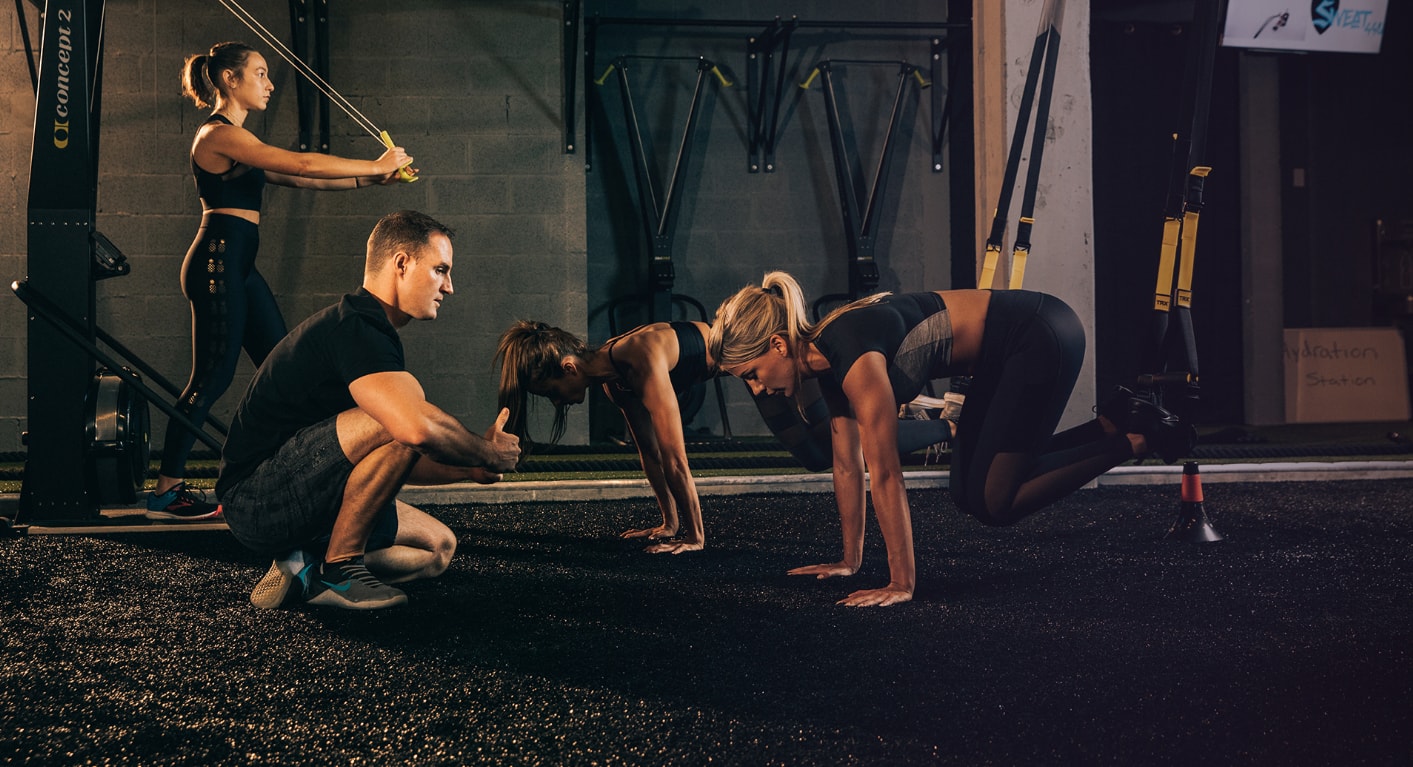 How can I find the best gyms to join near me?
Finding a good gym to join near you doesn't have to be difficult. Start by researching online to find out what gyms are in your local area. Read user reviews and get a feel for what each gym offers. Make sure you consider the cost and offerings that would be most valuable to you. Once you've narrowed your choices, visit each gym to get a firsthand feel for the atmosphere and the equipment. Doing your research beforehand will help you find the best gym for you!
Is it worth it to join group fitness classes?
Group fitness classes offer an engaging and enjoyable way to stay active and reach your fitness goals. With the support of an instructor and the energy of other participants, you will stay motivated to push yourself and reap the physical and mental benefits of exercise. Group classes can also offer a more affordable way to access world-class trainers and programs – providing the perfect setting to build a supportive fitness community, maximize your time and get results. With all these benefits in mind, it's no wonder many people find group fitness classes well worth the investment.
Sweat 440: the best workout classes near me
Sweat 440's group workout classes in Biscayne are the best way to stay fit and have fun while doing it! Working out with a group of like-minded people – be it friends, family, or potential workout partners – can provide many benefits, including increased motivation, accountability, and greater overall enjoyment.
Sweat 440 Biscayne also offers personal trainers to help you reach your fitness goals faster and more effectively. With HIIT classes that include cardio, strength training, toning, and stretching, each 40-minute class targets your entire body and helps you lose weight and build muscle simultaneously. So why not take advantage of the best workout classes near you and sign up?
Free Workout Class Near Me
Benefits of Group Fitness Classes:
Engaging and enjoyable classes

Led by instructors and fitness experts

Supportive community of fitness enthusiasts

Stay motivated to reach your fitness goals

Maximize your time with supercharged fitness classes
Benefits of Sweat 440 Membership:
Small group fitness classes

Stay motivated to reach your goals

Increased accountability

Fun and dynamic workouts

Full-body HIIT workouts

Led by certified instructors

Burn fat and build muscle simultaneously

Free workout classes for new members