Sweat 440: The Best 40-Minute HIIT Workout in Coral Springs
Nobody wants to waste their time working out. That's why HIIT, or high-intensity interval training, is a popular workout method. HIIT is a great way to get in a full-body workout in a short amount of time. And at Sweat 440, we have the best 40-minute HIIT workout in Coral Springs. Our HIIT workouts consist of high-intensity exercises followed by low-intensity exercises. Our HIIT classes are great for burning fat, increasing cardiovascular endurance, and building lean muscle.
One of the best things about our HIIT workout is its adaptability to all fitness levels. Whether you're a beginner or a seasoned athlete, our HIIT workout classes can be tailored to your needs. You can find our HIIT gym at 6206 W Sample Rd, Coral Springs, a short walk from the Turtle Creek Dr & Sample Rd bus stop and Northwest 62nd Avenue. If you're new to HIIT, you're lucky because we offer free trial classes to all new members!
What happens during a Sweat 440 HIIT workout?
Sweat 440 Coral Springs is a HIIT gym with a twist. Even though we offer group fitness classes, our HIIT classes are structured in a format that allows new members to join every 10 minutes, so you're never late for a class. Since new classes start every 10 minutes, you don't need to schedule a class in advance.
A Sweat 440 HIIT workout is split into four groups, each lasting for precisely 10 minutes. You have to complete each 10-minute circuit in a different fitness station. As you complete your 10 minutes in the first fitness station, you can move to the next station, and another group will take your place. As such, you cycle through all four stations for over 40 minutes. This formal allows new members to join the group every 10 minutes.
Sweat 440's HIIT workouts are incredibly versatile and include all forms of fitness, including cardiovascular exercises, strength training, weight training, core training, cross-training, resistance training, and more. We have cutting-edge technologies, and our certified instructors push you and help you reach your fitness goals.
How are the weekly Sweat 440 HIIT workout classes structured?
Sweat 440 offers a highly-calibrated weekly workout program that includes all components of fitness. Over the week, we target each muscle group at least twice and ensure you burn calories, build muscle, and maximize fitness. Our workout days are categorized according to the following: Shape, Shred, Sweat, and Warrior.
Shape

: Intense circuits and high-intensity exercises that tone your body.

Shred

: Metabolic circuits, resistance training, and core exercises to help you get ripped.

Sweat

: High-intensity interval training and cardiovascular exercises to burn fat.

Warrior

: Supercharged mix of HIIT, cardio, strength training, and resistance training.
What are the benefits of HIIT workouts?
HIIT Workouts are Time-Efficient

: Most HIIT workouts can be completed in 40 minutes or less, making them a great option for busy people who don't have much time to exercise.

HIIT Workouts are Effective at Burning Calories and Fat

: HIIT workouts can help you burn more calories in less time than other workouts, such as steady-state cardio.

HIIT Workouts can be Adapted to Any Fitness Level

: Whether you're just starting out or a seasoned athlete, you can find a HIIT workout that's right for you.

HIIT Workouts are Fun

: If you're bored with your current workout routine, a HIIT workout can add some variety — HIIT can include strength training, cardio, and cross-training.

HIIT Workouts Improve Your Overall Fitness

: HIIT workouts increase your aerobic and anaerobic fitness and can also help you build muscle.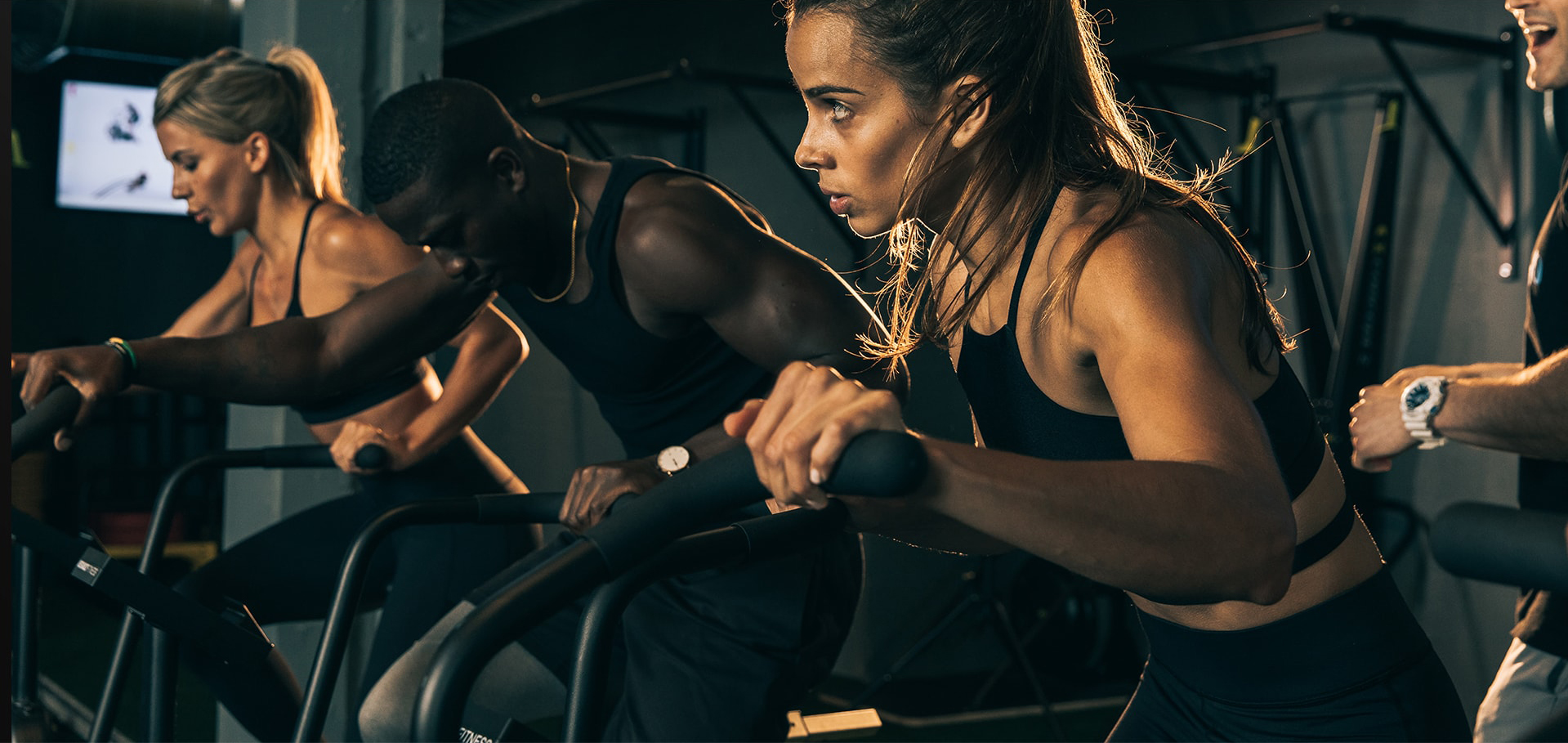 Is 40 minutes of HIIT good?
Yes, 40 minutes of HIIT can be beneficial if done correctly. HIIT, or high-intensity interval training, is a type of cardio that alternates between short bursts of high-intensity activity and rest periods. This type of training is more effective at burning fat than traditional cardio and can be done in less time.
When doing HIIT, it is important to start slowly and gradually increase the intensity of your workouts. You should also warm up and cool down properly to avoid injury. 40 minutes of HIIT can be a great workout, but make sure to listen to your body and take breaks as needed.
How many calories do 40 minutes of HIIT burn?
Studies have found that HIIT can burn up to 13 calories per minute, which equals about 520 calories in a 40-minute workout. Other studies have suggested that 40 minutes of HIIT workouts can burn 600 to 800 calories. However, the number of calories burned depends on numerous factors, including age, weight, workouts performed, and intensity of effort.
Free HIIT workout classes in Coral Springs
Sweat 440 is currently offering free HIIT workout classes to all new members. If you live in or around Coral Springs, we encourage you to visit our HIIT gym to claim your first free trial class. You won't be disappointed!
40-Minute HIIT Workout in Coral Springs
Benefits of HIIT Workouts:
Extremely effective for fat loss

Improve your cardiovascular fitness

Increase your endurance

Improve your speed

Great for your mental health

Convenient for everyone

Burn more calories in less time
Jumping jacks

Squats

Push-ups

Lunges

Burpees

Tricep dips

High knees

Mountain climbers