10 Classes for just $10
>>>
Get your first 10 40-minute HIIT workout classes at SWEAT440 for only $10 – just $1 per class! Use code 10FOR10, join us today, and start seeing results!
Limited Time Offer
Get your first 10 classes for just $1 each
Limited to first-time customers with local ID. Classes expire 30 days after purchase. Offer valid until 11/30/2023.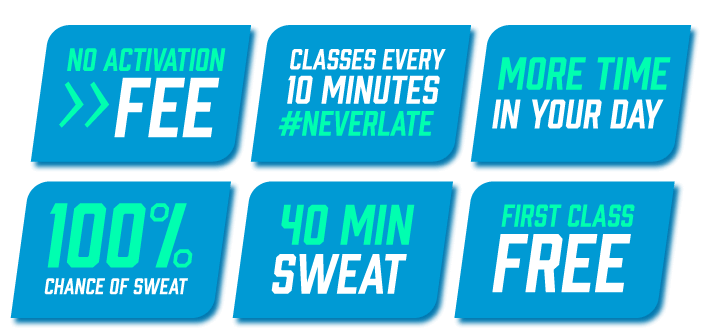 SWEAT440 FIDI 80 John St, New York, NY 10038 (888) 507-9328
Start your fitness journey with SWEAT440's special offer: 10 HIIT classes for just $10. Join our community for only $1 per class and experience effective workouts that fit your schedule. Don't miss out – this limited-time deal won't last! Claim your spot in the SWEAT440 Squad today and start your journey with our 40-minute classes.
Abraham Pineda
2023-10-31
I've been coming here for the last few months and I have to say the experience has been great top to bottom. The workouts are great and effective, the staff and coaches are super friendly (Emily, Dez, Eduardo, Alessandra, Apollo, Eddy) and the environment keeps you motivated. Highly recommend it 🙂
Great people, amazing team and pretty fast results!
nicolette dalsass
2023-08-25
Buenisma la clase en 45 minutos trabajas full body. Un lugar súper limpio y agradable
Jenny Rodriguez-Vargas
2023-08-19
Excellent
Victoria Frias
2023-08-19
Amazing class!! Great intensity and energy, will definitely come again😊
Amazing experience definitely coming back!
Great workout, fast paced and fun.
Valentina Lopez
2023-08-11
I've been a member at the Brickell studio for 2 months now and I have never been happier! I feel amazing and have never been more in shape. The staff here is absolutely amazing and welcoming. Eddie and Dez (and the rest of the staff too) always have a smile on their faces when they greet me and other people and correct my form during the workout. To me, this is extremely important. The workout challenges me and I love that the schedule is so flexible. I'm coming every day because I am obsessed! Highly recommend this studio for its high-quality workouts, staff, and ambiance.
Kelly Trowbridge
2023-07-28
Sweat 440 Brickell is a great HIIT gym! It's by far the best one I have been to. Every class challenges you and pushes you to your limit in the best way. I highly recommend signing up for classes. And best part they start every 10 minutes so you don't have to worry about being late. The staff is great as well! 😊
SWEAT440 is a dynamic 40 minute workout that combines HIIT cardio, cross-training, and strength training. Our group classes start every 10 minutes so you are never late. SWEAT440 is designed for everyone from beginners to experts. The convenience and accessibility of our classes empower our members to get what they sweat!
With short but efficient and effective workouts, you will optimize calorie burn and make every drop of sweat count. You can expect to burn up to 800 calories each class and enjoy the afterburn effect for up to 48 hours!
Unlock your OFFER today, and remember:
you don't get what you wish for; you get what you sweat!