The Guide to Transitioning Your Fitness Commitments to SWEAT440
Reviewing Your Current Gym Contract
The primary consideration when shifting to SWEAT440 from your current fitness establishment lies in comprehending your existing contract. Every fitness center adheres to distinct rules related to membership termination. It's crucial to get acquainted with these provisions to evade concealed costs or penalties.
Communicating Your Intention to Cancel
After evaluating your contract, the subsequent step is to convey your decision to terminate your present gym membership. Different gyms may necessitate formal notice or in-person meetings. It's always beneficial to document these communications for future reference.
Dealing with Potential Cancellation Fees
Your current gym's policies may enforce certain termination fees. It's crucial to comprehend these possible costs and strategize accordingly for a smoother switch.
Exploring SWEAT440's Flexible Membership Options
The decision to transition to SWEAT440 offers a chance to venture into a new world of adaptable membership alternatives. At SWEAT440, we acknowledge that everyone's fitness journey is distinct, thus requiring diverse approaches. Therefore, we've meticulously designed our membership packages to accommodate an extensive variety of requirements and preferences.
Contrary to many fitness establishments that bind you into rigid, extended contracts, SWEAT440 prioritizes adaptability and liberty. We abstain from burdening our members with inelastic contracts that may not align with their evolving needs and situations. We present a spectrum of membership alternatives, from casual classes to monthly bundles, granting you the liberty to select a plan aligning with your lifestyle and fitness ambitions.
Whether you're a working professional desiring a short-term commitment or a dedicated fitness enthusiast seeking an extensive, long-term package, SWEAT440's membership options are curated with you in mind.
We maintain a clear policy when it comes to our pricing structure, eliminating concerns of hidden charges or unexpected fees. The price listed is the final price. This clarity enables you to devise your fitness expenditure without any unforeseen hurdles.
As you gear up to switch to SWEAT440, we encourage you to delve into our membership packages. You're bound to discover a plan that harmonizes perfectly with your lifestyle, financial plan, and fitness targets. Our aim is to make fitness accessible, economical, and enjoyable for all through our flexible memberships.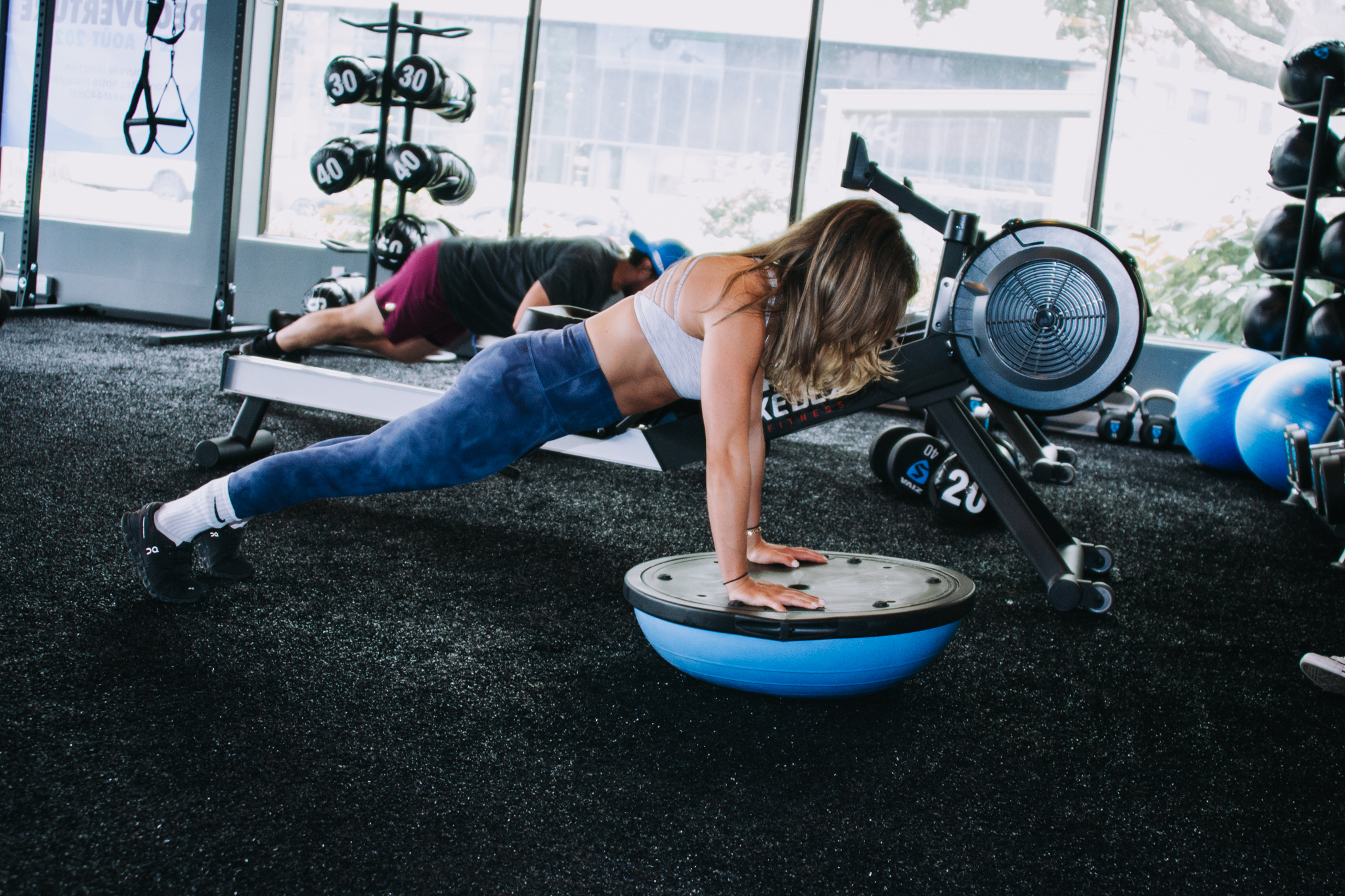 Joining the SWEAT440 Community
The transition to SWEAT440 involves more than just a gym membership; it's an invitation to a supportive, welcoming fitness community. The SWEAT440 family, affectionately dubbed the "440 Squad," is a group of individuals pursuing a shared objective: fitness.
Embrace the Camaraderie
One of the standout characteristics of SWEAT440 is its sense of unity. We promote an environment of mutual support and respect, where each member encourages others, regardless of their fitness experience. Whether you're a newcomer or a fitness veteran, you'll find your niche in our inclusive community. This unity creates a motivational atmosphere that makes every workout an inspiring experience.
Learn from Expert Coaches
Another key aspect of our community is our roster of skilled trainers. You're never left unaided at SWEAT440. Our trainers are a vital part of our community, always ready to guide, answer questions, and help you enhance your workouts. Their expertise and dedication create a supportive learning environment for our members.
Participate in Community Events
Your journey with SWEAT440 also includes the opportunity to partake in various community activities. From fitness challenges to social events, these activities are designed to strengthen the ties within our community, making your fitness journey more engaging and enjoyable.
Online Support
The SWEAT440 community extends beyond the physical premises. Our digital platforms provide additional support, including fitness advice, dietary tips, and a platform to share your fitness journey with fellow members.
When you join SWEAT440, you step into a nurturing environment that makes every workout rewarding and enjoyable. Our dynamic community is our greatest asset, making SWEAT440 a unique fitness destination.
The notion of switching gyms may seem overwhelming, but with SWEAT440, transitioning to a new fitness routine is a streamlined and rewarding experience. We ensure every member feels welcomed, supported, and equipped to achieve their fitness ambitions.
SWEAT440 distinguishes itself among fitness centers with its commitment to providing comprehensive fitness solutions. This commitment is evident in our diverse workout programs, top-quality equipment, skilled trainers, and most importantly, our dynamic community that fuels motivation and growth. At SWEAT440, you'll discover more than just a gym – you'll find a fitness family, the "440 Squad."
We also recognize that fitness is a personal journey, hence, we offer flexible membership options to cater to individual needs and preferences. These packages are designed to grant members the freedom to select a plan that aligns perfectly with their fitness objectives and budget.
If you're prepared to immerse yourself in a fitness experience that puts your needs and personal growth first, we invite you to visit us at SWEAT440 Upper East Side. Let's embark on this journey towards a healthier, more active lifestyle together. Your fitness journey with SWEAT440 is waiting. Make the switch today, and #Neverlate! Remember, "You get what you sweat". Be a part of the 440Squad!
WHat to Expect When Joining SWEAT440
Why SWEAT440 Is The Top Choice:
Efficient 40-minute workouts

Classes every 10 minutes

Skilled instructors

Cutting-edge facilities

Inclusive environment
Advantages of HIIT Sessions at SWEAT440:
Calorie burning

Elevated metabolism

Enhanced cardiovascular fitness

Time-saving

Variety