Sweat Fitness Studios That Check All The Boxes- Sweat440
Many gyms claim to be "sweat fitness studios." But, what does that really mean? Do they make you sweat? Do they get you fit? And what makes them a studio? There's a wide range of gyms that boast those three words- from a gym in Chicago charging $500 a month, to a personal trainer in India without a website. Here's how you sort the best from the rest: break it down word by word, to see who really delivers the goods. Sweat440 has a unique take on the phrase, "sweat fitness studios." What's unique about it? The fact that unlike other gyms, our gym is what it claims to be.
Sweat440 Checks Box #1: "Sweat"
Have you ever broken a sweat before a big meeting? How about on a first date? Or on a crowded bus? Would you call those things a workout? Did they tone your abs or build your biceps? The thing is, we sweat for all different reasons, and some gyms capitalize on that fact. From warehouse gyms with no air conditioning, to hot yoga classes, to spin classes too tightly packed with bikes- some gym owners lead you to believe their classes get you fit, when they are mainly just making you sweat.
There are gyms that use heat to make you sweat, and then there are gyms that use sweat to make you fit. At Sweat440, we make your sweat count, so you burn fat and calories, rather than just burning up. Our classes consist of 4 10-minute stations that keep you moving with intervals of compound cardio and resistance. We don't use tricks that overheat and dehydrate you. We subscribe to the sound science that working out in environments that are too hot is dangerous. We use scientifically proven methods that balance high-intensity exercise with periods of rest to melt away inches while keeping you safe. And our certified instructors monitor every class member to make sure they're performing at optimal levels.
Sweat440 Checks Box #2: "Fitness"
A room full of fitness equipment is not equal to physical fitness. You could fill your refrigerator with vegetables, but that doesn't make you a vegetarian. It's what you do with the equipment that counts- as well as how you do it. Some gyms have the goods, but they don't show you how to use them. Or they offer personal training at a high price to show you the ropes. At Sweat440, we utilize the most effective workout humanly possible- high-intensity interval training (HIIT), and we show you how it's done.
HIIT is widely recognized as the best way to burn the most calories in the shortest amount of time. Our classes are designed for all fitness levels, and include complimentary personalized training. Sweat440's certified instructors circulate through every class to check form, assist, and instruct. Most gyms result in discouraged members who get bored of their routine or hit a plateau. Our members achieve superior fitness because of our diverse and varied routines.
Take a look at just some of the equipment we use.
Sleds
Ropes
Kettlebells
Dumbbells
Sliders
Suspension trainers
Slam balls
Assault bikes
Rowers
Ski ergs
Versa climbers
Body weight functional exercises
Sweat440 Checks Box #3: "Studios"
The official definition of a fitness "studio" is, "a type of building or property with specific gym equipment, toilet, shower, locker room, reception area and other facilities that offer various types of exercise classes and space for people of all age and ability to exercise or use gym equipment to improve or maintain their health or fitness." However, most facilities that call themselves fitness studios omit several of those qualifications. Many don't have showers, or locker rooms, or classes suited to all ages and abilities, or a variety of equipment.
Sweat440 has everything a fitness studio is supposed to have, and it goes above and beyond the qualifications. Sweat440 utilizes cutting edge technology with animated demos at every station, scheduling technology, and state-of-the-art equipment. We have fun perks like amazing music and a selfie station to capture your post-workout glow. And best of all, we make fitness accessible to everyone by offering classes that start every 10 minutes! We are the only sweat fitness studio with a schedule that prioritizes literally everyone.
Sweat440 Checks the Boxes and Keeps Your Budget in Check
You would think a sweat fitness studio that has it all would cost you a fortune. But Sweat440's founders are passionate about making fitness accessible to everyone. They are trainers themselves, not corporate investors, and they prioritize fitness over personal gains. Sweat440 requires no contract and has flexible membership options so you can buy as few or as many classes as you want.
We offer one week free and rates you won't find anywhere else, considering what they include. Each class gives you the best workout, in the least amount of time, and includes personalized training. And our classes are different every day, so Sweat440 is the only gym you'll ever have to join! We focus on different body parts every day of the week, and our classes repeat all day long, so you never have to pay for a class you miss. Come check us out and see why we are what we claim to be, and so much more!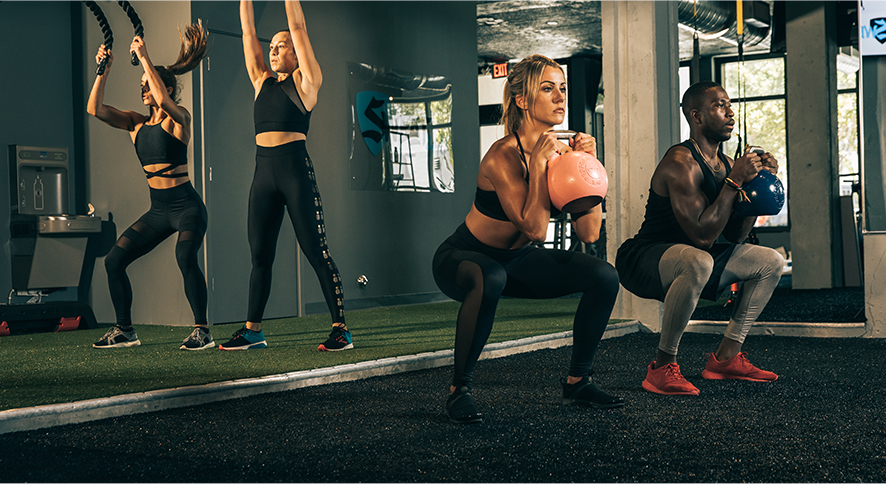 e omnis iste natus error sit voluptatem accusantium doloremque laudantium, totam rem aperiam, eaque ipsa quae ab illo inventore veritatis et quasi architecto beatae vitae dicta sunt explicabo. Nemo enim ipsam voluptatem quia voluptas sit aspernatur aut odit aut fugit, sed quia consequuntur magni dolores eos qui ratione voluptatem sequi nesciunt. Neque porro quisquam est, qui dolorem ipsum quia dolor sit amet, consectetur, adipisci velit, sed quia non numquam eius modi tempora incidunt ut labore et dolore magnam aliquam quaerat voluptatem. Ut enim ad minim Learn more about that topic here
Why Sweat440 Gyms Are The Ultimate Sweat Fitness Studios
Gyms That Use Heat To Make You Sweat
Hot yoga and pilates
Cycling classes
Warehouse gyms
Hot barre
Overcrowded gyms
Gyms with saunas and steam rooms
Heated bootcamps
Gyms That Use Sweat to Make You Fit