If you ask a Soul Cycle devotee about their favorite gym, they'll practically swoon raving about the class. But those devoted fans are shrinking in numbers, and critics are telling us why. In fact, the loudest critic is Soul Cycle co-founder, Ruth Zukerman, who created competitor, FlyWheel, and wrote a book about Soul Cycle's flaws. Dubbed by some critics and fitness experts as "soul-crushing," "soul-sucking," and even "pure bunk," Soul Cycle is pedaling feverishly to maintain its image. A recent political boycott of the gym only further damaged their credibility. Stay out of the fray and join Sweat440 instead- our 5-star reviews speak to our credibility. If you're wondering whether to quit Soul Cycle, here's why it's so contentious.
Why Soul Cycle Has So Many Critics
It's Politically Polarizing– Politics have no place in a gym, but Soul Cycle stirred a big pot of political soup in September 2019. Co-owner, Stephen Ross, hosted a fundraiser luncheon for Donald Trump for a hefty $250,000 per ticket. Needless to say, a portion of Soul Cycle fans lost their fervor, and called for a boycott of his companies which include Soul Cycle and Equinox. Celebrities like Chrissy Teigen and Billy Eichner urged people to boycott the gym, and it actually happened. Earnest Research, a data-analytics firm, reported a 8 percent decline in sign-ups since the boycott.
It's Unabashedly Elitist- The owners (some of whom are billionaires) make no bones about the fact that this is a gym for young, beautiful, and wealthy fitness fanatics. Case in point? They encourage new riders to sit in the back. Isn't that the opposite of where you should be to learn from an instructor? It explains why some of the more prominent members of the community always seem to have a seat, and others liken it more to a debutante ball than a gym. They also charge for shoes and water, where other gyms provide those for free. The class schedule only opens at noon on Monday, so, unless you have a personal assistant glued to the task, good luck getting a spot. Thirty classes cost $900 at Soul Cycle, in contrast to Sweat440's 30 days of unlimited classes for a tenth of the price.
It's Full of Itself– The fact that you can't become a member gives them an air of superiority- they dangle the carrot of classes you have to chase every single week. They call themselves a "sanctuary" and a "safe space" where you can "surrender to the beat" of candle-lit music. Bold claims. But most say it's an overcrowded, steamy, sweaty room where visitors aren't welcome. They reward how well you dance by moving you to the front of the class. And their technology measures how accurately your body moves in time with the music, rather than how healthy you are. They call their classes mini-productions and admit that elements of the class are scripted and performed by theatrical instructors.
It Makes False Claims- Not only does it falsely advertise religious and spiritual components, but it also falsely advertises its abilities. Soul Cycle co-founders, Julie Rice and Elizabeth Cutler, had no exercise science or cycling certifications when they opened the gym. A Hollywood talent agent and luxury real estate agent, they opened the gym with Zukerman, who was their former spin instructor. So the only founder with fitness experience jumped ship to start something "better." And Soul Cycle hires performers as instructors over people with a fitness background. Just because the instructors are lively and loud doesn't mean they know what they're doing. What's more, the sweat you expel during a workout leads you to believe you worked harder than you did. Actually, the overheated, overcrowded rooms generate most of the sweat.
It Leads to Injury– Those performers pretending to be fitness instructors? They're only one of the safety hazards. Experts say incorporating upper body movements and dancing while pedaling a bike can damage lumbar disks and overextend joints, muscles, tendons, ligaments, and connective tissues. Some say Soul Cycle is "everything you aren't supposed to do," specifically calling the "tap-back" movement into question. Others say the upper body work uses such little weight that it yields only risk and no results. Spinning harder and faster can make your muscles burn, but that burn is fatigue, not necessarily muscle development. The low resistance required to dance on the bike builds very little muscle at all. The combination of upper body dance with lower body pedaling may actually burn fewer calories since your pedaling power output drops. You're just pulling your body in too many directions, which amplifies risk.
It's a Community Built on Exclusion- For a group fitness class, it's one of the least inclusive we've found. From the exclusive scheduling, to the tiered seating, to the wealthy owners, it's out of touch with what a fitness class should be. They tout fitness apparel with words like "tribal" and it's true, they are a close-knit tribe. Some might even call it a clique. Boutique fitness should provide personalized training without making people feel inferior. Sweat440's trainers treat each individual with the respect they deserve and welcome members from all fitness and socioeconomic levels.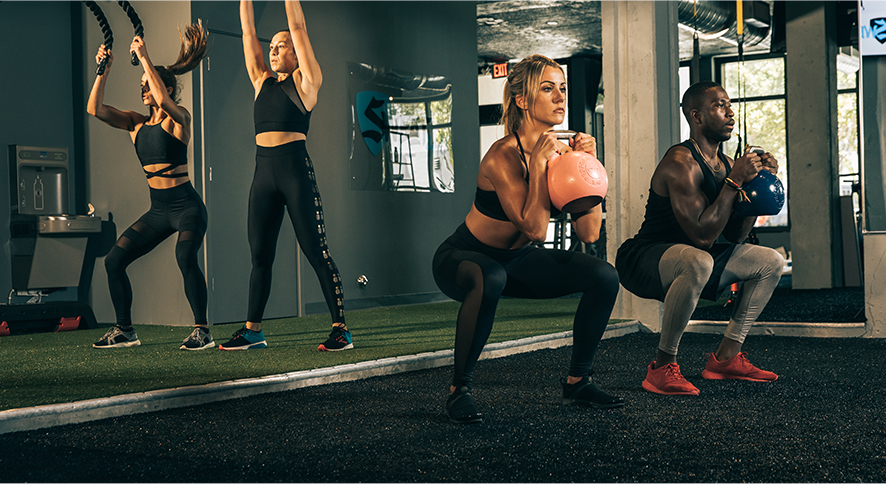 Soul Cycle Fans Are Starting to See Through the Facade
Why Soul Cycle is Losing Momentum 
Their politics have been called into question.
Their results have been called into question.
Their ethics have been called into question.
Their inclusivity has been called into question.
Their expertise has been called into question.
Their safety has been called into question.
Their pricing has been called into question.
Their honesty has been called into question.
Why Sweat440 is Gaining Momentum
We don't mix politics with fitness.
We provide the workout that guarantees results.
We are founded on the ethical premise of ample, affordable classes.
We are a diverse and welcoming group of people at all fitness levels.
We hire only the best instructors and supply intensive training.
We circulate through every class, as safety is our top priority.
We provide better pricing and multiple membership options.
We provide transparency in everything we do.
Soul Cycle has made so many questionable choices, it seems the people who stay must just like being exclusive. Sweat440 offers an affordable workout near you where no questionable practices are tolerated. Our classes are engaging, welcoming, and effective. Come try a class for free and leave with your soul intact.