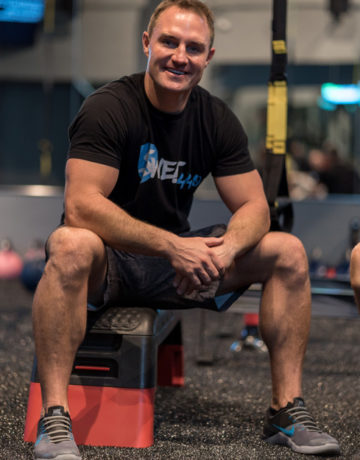 Cody Patrick
Co-Founder/Co-Owner, Sweat440
Biography:
Cody Patrick is the co-founder and co-owner of Sweat440, the newest athletic training facility set to open in Miami Beach's popular Sunset Harbour neighborhood. Patrick is a well-known wellness expert in South Florida and has more than 17 years of experience within the fitness industry – training some of Miami's most prominent and influential figures.Sweat440 offers an all-new signature training program featuring small group fitness classes that incorporates four types of exercises in one session including, but not limited to: HIIT (high-intensity interval training), mobility training, and strength training. Each station is set to last 10 minutes long for a total 40-minute workout.
Prior to developing Sweat440 Patrick founded SHIFT Training in 2010, which currently encompasses a team of 25 professional trainers. Patrick has also established himself as a well-accomplished athlete, having completed the Ironman 140.2 in 2017.
Patrick holds degrees in Exercise Physiology and Biomechanics from the University of Wyoming, and has secured several certifications from the American College of Sports Medicine
– Level 1 Myofascial Stretch Therapy and Ki-Hara Level 1.