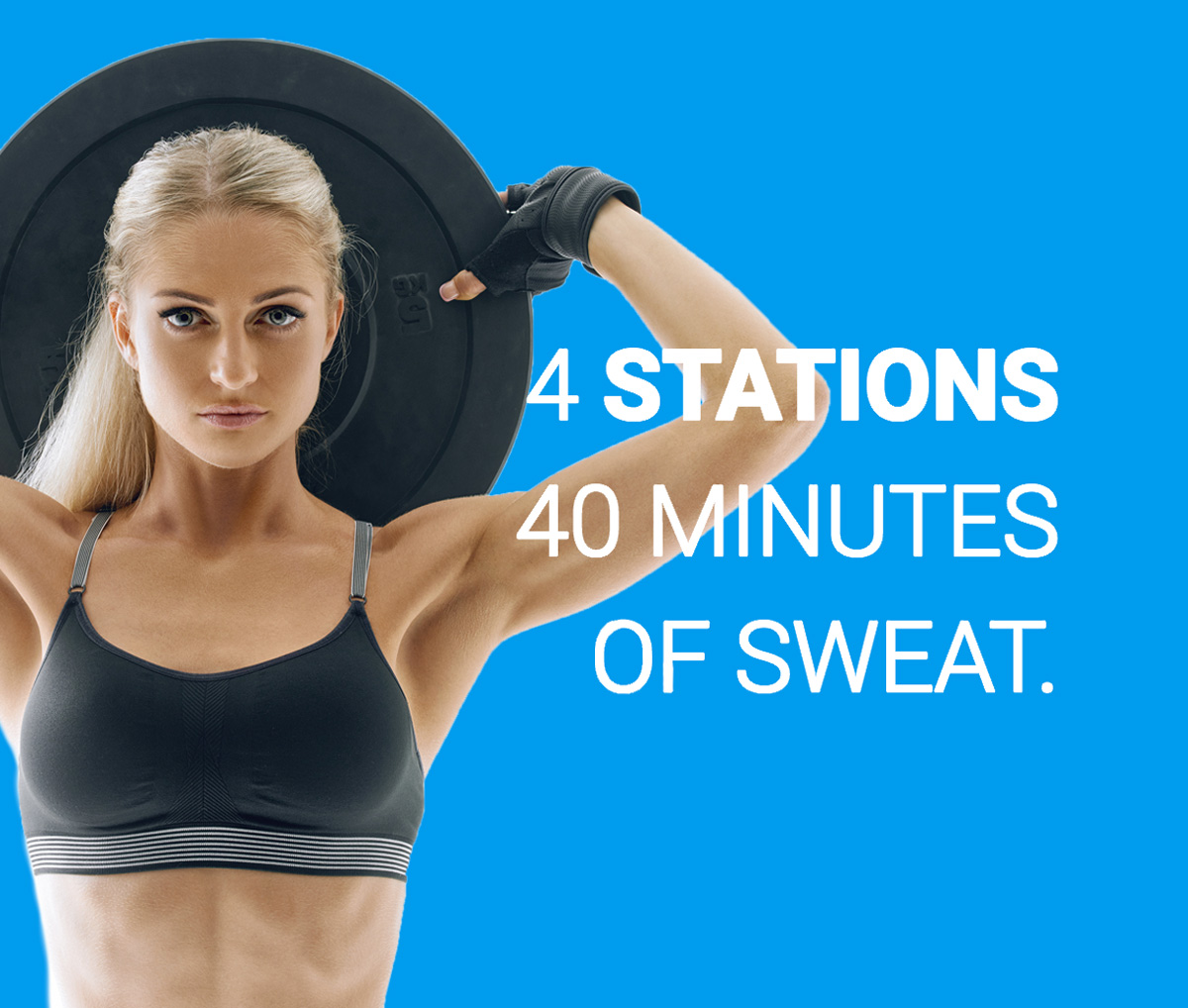 Sweat440 has revolutionized the boutique fitness industry by combining the motivational mindset of small group training with the convenience of workout times that best fit each individual.
Imagine never being late for your small group fitness classes again! Sweat440 accomplishes this by offering 4 fitness stations, each lasting 10 minutes in duration, with a new set of members joining the class every 10 minutes.
The 40-minute classes incorporate a combination of mobility training, cross-training, strength training, and HIIT (high-intensity interval training) aimed to burn fat, boost your metabolism, and, most of all, make you SWEAT!
WHAT CLIENT'S SAY
Nikki B.
It's a great workout and it's fast! The trainers really pay attention to your individual needs and I highly recommend it. It's a great concept.
Josh M.
While I've known, worked with, and respected Cody and Matt Miller for almost 10 years, they never cease to amaze me. Sweat 440 is "off the charts"! It is creative, collaborative, and an incredible workout. The 40 minutes is extremely challenging and fun. I would strongly recommend to ALL! This blows away every other workout spot in Miami. Thanks, fellas – well done. You solidified yourself again as the best!
Ilan P.
Getting addicted to this place. Great energy, friendly and professional staff; incredible space, excellent equipment and the classes are design to make you sweat. Never a dull class, always changing so you don't get bored doing the same over and over again.
Kay S.
GREAT workout, GREAT music, GREAT staff and, most important for me, totally efficient model where you don't have to plan ahead. Every 10 minutes a new rotation starts and you're off on a fun fitness adventure that is never boring, always challenging and before you know it you're done. Love it!!
If you're searching for a new workout to help you effectively lose weight and become more fit, you're bound to…
(Print; pg. 150) Link to digital edition: https://modernluxury.com/modern-luxury-miami/digital-archive